Stefan Wendling ist:
For English description see below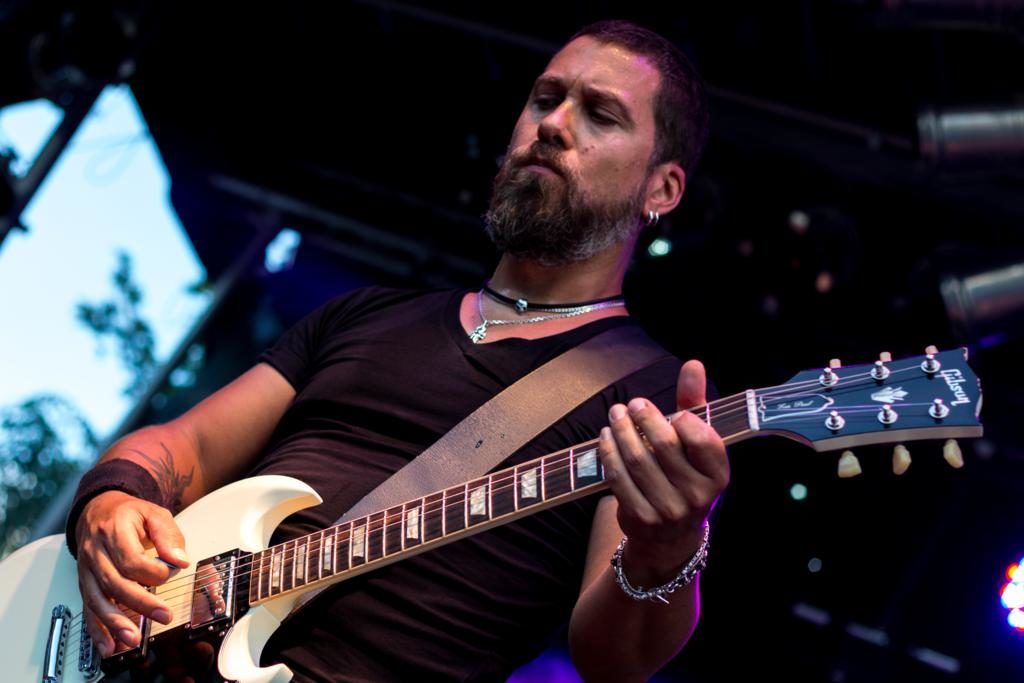 Gitarrenverrückter
Gitarrentechniker
Gitarrist
Sänger
Songwriter
Bandleader
Produzent
Schlagzeuger
Percussionist
Bassist
Ich bin in den roaring Seventies geboren.
Leider stamme ich aber aus einem komplett kunst- und musikfreien Umfeld. Meine Eltern waren keine Hippies und Rock'n'Roll war kein Thema.
Der erste Musiker meiner Familie ist mein älterer Bruder und durch ihn kam ich zum Gitarre spielen.
Unzufrieden mit der Perfomance oder dem Klang einzelner Instrumente begann ich schon in jungen Jahren mich für Gitarrenbau zu interessieren. Ich begann Gitarren zu modifizieren, umzubauen und auch umzugestalten. So sammelte ich jede Menge Erfahrung, an der ich gerne andere Gitarristen teilhaben lasse, um deren Gitarrenerfahrung und Spielbegeisterung zu unterstützen.
Seit ca. 30 Jahren spiele ich jetzt in Bands, mache Recordings,
veröffentliche Alben und arbeite an Gitarren. Und so habe ich 2020 beschlossen, nebenberuflich auch eine Werkstatt für Gitarrenbau zu eröffnen.
Mein musikalisches Zuhause ist die Heavy-Rock Band SKULLBOOGEY, in der ich als Sänger, Gitarrist und Songwriter seit 20 Jahren aktiv bin. Aber auch Ausflüge in Singer/Songwriter und Country Gefilde sowie dem Classic Rock bis zum Grunge werden gerne unternommen.
Ich bin verheiratet, habe zwei Kinder und lebe und arbeite in Wiesbaden.
Stefan Wendling is:
Guitar maniac
Guitar technician
Guitarist
Singer
Songwriter
Band leader
Producer
Drummer
Percussionist
Bass player
I was born in the roaring seventies.
Unfortunately, I come from a completely art and music-free environment. My parents weren't hippies and rock'n'roll wasn't an issue.
The first musician in my family is my older brother and through him I came to play the guitar.
Unsatisfied with the performance or the sound of individual instruments, I began to be interested in guitar making at a young age. I started modifying, rebuilding, and redesigning guitars. In this way I gained a lot of experience, which I like to share with other guitarists in order to support their guitar experience and enthusiasm for playing.
For about 30 years now I have been playing in bands, making recordings,
release albums and work on guitars. And so in 2020 I decided to open a guitar-making workshop as a part-time job.
My musical home is the heavy rock band SKULLBOOGEY, in which I've been active as a singer, guitarist and songwriter for 20 years. Excursions to singer / songwriter and country fields as well as classic rock to grunge are also popular.
I am married, have two children and live and work in Wiesbaden.